Austin Music Therapy
Music Therapy Innovations, Inc. (DBA: Austin Music Therapy) was founded in 2002 by Andrea Cortez, MM, MT-BC. We provide services at our clinic in south Austin and also travel to facilities or private residences. Contact Us

Our Mission
Austin Music Therapy strives to provide quality therapy services to help our clients achieve their goals and improve the quality of their lives through music.
About the Founder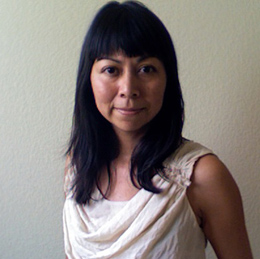 Andrea completed her Bachelor's and Master's degree in music therapy at Colorado State University. The Master's program included training in neurologic music therapy, a specialized training focused on relating brain function and music with rehabilitation of cognitive, motor and communication skills.
Andrea has experience working with a wide variety of clients including persons with neurologic injury and developmental disorders. She has 10 years of experience working in therapeutic environments with people of all ages in settings that include rehabilitation centers, hospitals, nursing homes, public schools and in-home care.
Andrea also has a special interest in using music for wellness, specifically in using music interventions to help manage stress and anxiety. She uses the approach of neurologic training to design music interventions that can lessen physiological responses related to stress and anxiety. Andrea has been a guest presenter at women's grief and loss groups as well as provided live music at wellness retreats and workshops in the Austin area.
What Clients Say
"Our son has been going to music therapy with Andrea for several years. As a therapist, she is professional and knowledgeable; her sessions are skillfully structured and she works with parents to adapt her lessons to her clients' individual needs and keeps them motivated. As a person, Andrea is compassionate; she is genuinely concerned with the well being and progress of each of her clients. Andrea is a beautiful person and we feel fortunate that our son has been able to work with such a constantly dedicated individual."

–Guadalupe H.
"For the past 5 1/2 years, I have driven my daughter, who was born prematurely and is visually impaired, five hours each Friday to Austin for weekly therapies. Of her therapies, her father and I have always considered music therapy to be a vital part of her therapy regimen, and I have to say she loves it! We absolutely believe music therapy has significantly diminished her sensory issues, increased her language development and her cognitive abilities, and improved her self-esteem because she too realizes music has a special place in her life! Thank you Andrea! "

–Kathy P.

"Music therapy has helped my breathing a lot! I was told I'd never speak again, but now I can hold simple conversations!
Ways that I've benefitted from music therapy:
-Playing guitar (As strength and other gross motor skills have increased, I can lift heavier stuff, reach higher and farther.)
-Playing piano (As I increase my tempo in playing piano, I type faster.)
-Moving my legs to a faster tempo song (Helps strengthen and prepare me to walk.)
-Breathing exercises to a slower tempo song (Not only has it helped to slow down and enlarge my breathing so I can talk, but has also provided some breathing tricks to help manage my PBA)
-Singing (I vocalize, learn vowels and consonants to form words, match pitches for inflection, etc.)"
–Jenny L. (client with stroke injury)