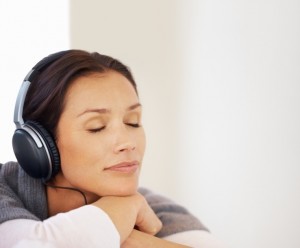 Stress & Anxiety Management Program
Training a Relaxation Response in the Body & Mind: Our stress and anxiety management program is designed to give you the tools you need to make your life less stressful, less tense and more enjoyable. We believe the best way to manage daily stress is to learn strategies that create a relaxation response in the body and mind. Music has been shown to reduce stress hormones in the body and stimulate endorphins which can heighten a sense of well-being.
How Does It Work?
We combine the use of breathing techniques for relaxation, simple movement and personalized programmed music to create a relaxation response in the body. Using these techniques we customize a short practice that can train your body and mind to deal with stress and anxiety.
Restorative Therapy with Harp
DE-STRESS: A restorative session with us can help give you the deep relaxation your body needs. When your body is in a state of chronic stress it does not have time to repair itself, the body's immune system can be weakened and an overall feeling of imbalance may be experienced.
EMOTIONAL PAIN/GRIEF: A session with us can help in the healing process when you are experiencing emotional pain by facilitating the release of emotions that are stuck or that need to be expressed. In your process of healing we can help bring into balance your heart, emotions and spirit. Our sessions can provide an excellent supplemental therapy in addition to psychotherapy or counseling. Our sessions reach directly to the levels of the heart and spirit bringing reassurance and comfort that is vital to the healing process.
How Does It Work?
In a Restorative Therapy session the therapist plays the harp while you rest on a therapy table, similar to a massage table. The sessions are 45 minutes including 30 minutes of harp playing with 15 minutes of verbal processing either before or after the session. The harp is a unique instrument and creates a therapeutic environment in which you can be at ease.
| | |
| --- | --- |
| | Patients' physiological function, blood pressure and self-reported pain scores were measured before and after hearing a live, 10-minute harp performance. |
Music Based Meditation Sessions
Music Based Meditation is designed as a practice that can help train the mind to be more focused, can improve regulation of emotions and increase personal insight that is needed to make decisions in daily life.
How Does It Work?
Music Based Meditation sessions teach how to use personalized programmed music, vocal toning and instrumental music making that can facilitate a meditative state. In the sessions the therapist will help customize a practice that works for you combining breathing techniques and music.
What Is the Goal of Music Based Meditation?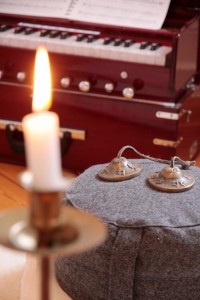 The goal of Music Based Meditation is to create an internal practice in which you learn to turn your focus inwards. Often we are bombarded by external cues everyday that we can lose the ability to take internal cues from our own emotional and mental states. By raising self-awareness of our own bodies and minds we can begin to live healthier, make positive choices in our lives and get emotions under better control.
Why Use Music?
Starting a meditation practice may seem difficult and that is where music plays a role. Music can help focus and calm the mind for beginners as well as deepen meditation for those with more experience. When used purposefully, music can shift emotional and mental states, as well as have physiological effects such as stabilizing blood pressure and heart rate. Whether the music is recorded or played on an instrument, it needs to be chosen carefully so that the music is effective.